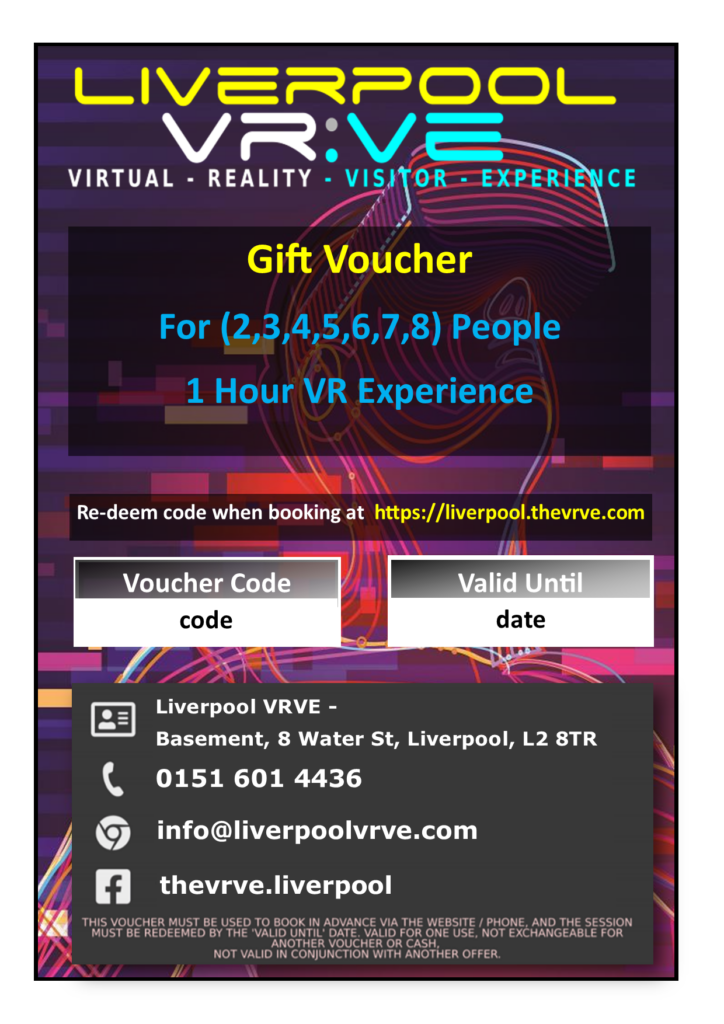 Gift Vouchers
Why not treat someone to an experience in VR they will never forget.

 The perfect present to give anyone from age 10 to 100 years old.
Please select the voucher you require from choice below.
Once paid for you will get a pdf voucher sent to your e-mail address within 24 hours

which will have a unique code on to re-deem on our booking page within a 6 month period. Please check your Spam Folder in case it goes into this.
2 people
VR Experience Gift Voucher for 2 people
£50.00
5 people
VR Experience Gift Voucher for 5 people
£125.00
8 people
VR Experience Gift Voucher for 8 people
£200.00
3 people
VR Experience Gift Voucher for 3 people
£75.00
6 people
VR Experience Gift Voucher for 6 people
£150.00
4 people
VR Experience Gift Voucher for 4 people
£100.00
7 people
VR Experience Gift Voucher for 7 people
£175.00